---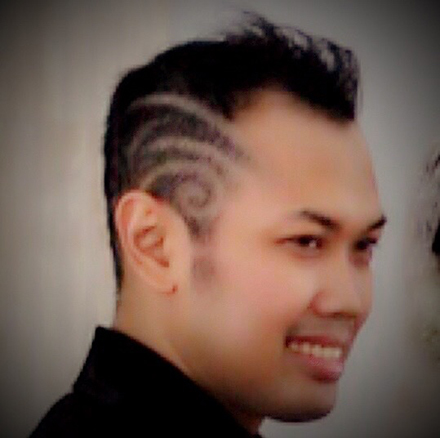 Close
sigit kusumawijaya
director - principal architect
Was born at Jakarta, Indonesia on November 14th, 1981, Sigit has finished several design projects, writings and research especially in architecture, urban planning, environment, graphic design, cinematography and music project also social community movement.
Graduated from Delft University of Technology (TU Delft), The Netherlands, majoring Urbanism with Master of Science degree and get Bachelor of Architecture degree from University of Indonesia majoring Architecture, Sigit posses strong interpersonal skill, has a satisfactory academic records and has been demonstrating sound leadership. He work well in teams and is comfortable to communicate with people from various levels in the society. He also achieved some awards from the competitions as well as become a speaker and presenter in several seminars or conferences which he participated in national and international scale.
With his experience, he also has proven his talent and skills both in national and international scale such as during his internship at T.R. Hamzah & Yeang Sdn. Bhd. (Ken Yeang) participates on Malaysia grand project, Malaysia Design & Technology Centre; secondly at Andra Matin Architects where he was employed as a project architect for medium scale projects; at Mei Architecten & Stedenbouwers BV., the Netherlands, as an urban designer; and at PT MRT Jakarta as a senior architect and urban designer. Being one of the nominees for Satu Indonesia Award 2011: "Indonesia Inspirative Youth", initiated by Astra Indonesia, he established his own company named sigit.kusumawijaya | architect & urbandesigner  (www.sigitkusumawijaya.com) and also teaches at University of Indonesia as a Guest Lecturer.
Sigit founded Belajar Desain or Design Learning Community, an open designers community for young designers, artists and architects, also co-initiated Indonesia Berkebun, an urban farming community that spread positive spirit to city dwellers to be more concerned to the environment which gained Goggle Awards 2011 "Web-Heroes" by Google Asia Pacific. Sigit currently also becomes an Executive Steering Committee Member for Atap Jakarta – House Vision Indonesia, an organization that conducts activities focused on "future housing" in Jakarta, also an Architect Advisor for Rooang.com, online platform for architects, interior designer and its users.
design
research
experience
leadership